An Experienced and Certified Art Teacher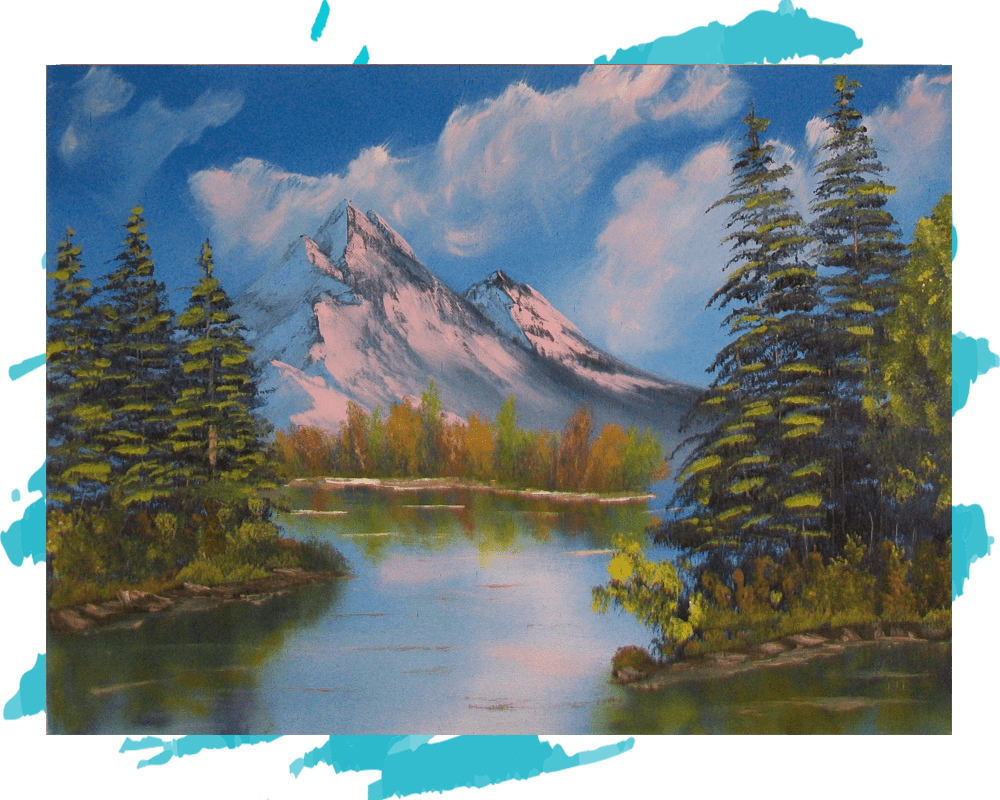 Embracing Art Through
Life's Transitions
My name is LeRay Reese, the co-owner of Clearly Nevada Pro together with Patsy Reese. Although it's an unusual process, we transitioned from operating a tax preparation and bookkeeping firm to running an art gallery, being artists, and teaching painting classes. And we are glad to embrace the "happy little contradiction," as beloved painter Bob Ross might say.
A Startup During the Pandemic
We opened the Clearly Nevada Art Gallery in Elko's historic downtown in the depths of the COVID-19 quarantine on May 24, 2020. The prospect of opening a new business during an economic downturn is not typical, but Patsy and I believe that we can blend in with art buyers and student artists. We allow and are excited for whatever is created from that openness.
Regaining Artistic Confidence
For all my enthusiasm now about painting, I was reluctant at first. Patsy bought me painting supplies that I let sit for three years. I just didn't have the confidence and I thought I would make mistakes, and that it would be a mess. In 2017, I embarked on a year of going back and forth to Bob Ross's classes in Utah.
At that point, my instructor there encouraged me to become a certified instructor, so I made a trip to Florida in August of 2018 and became qualified to teach landscapes. I returned twice more in 2019 and I am now accredited to teach floral and wildlife.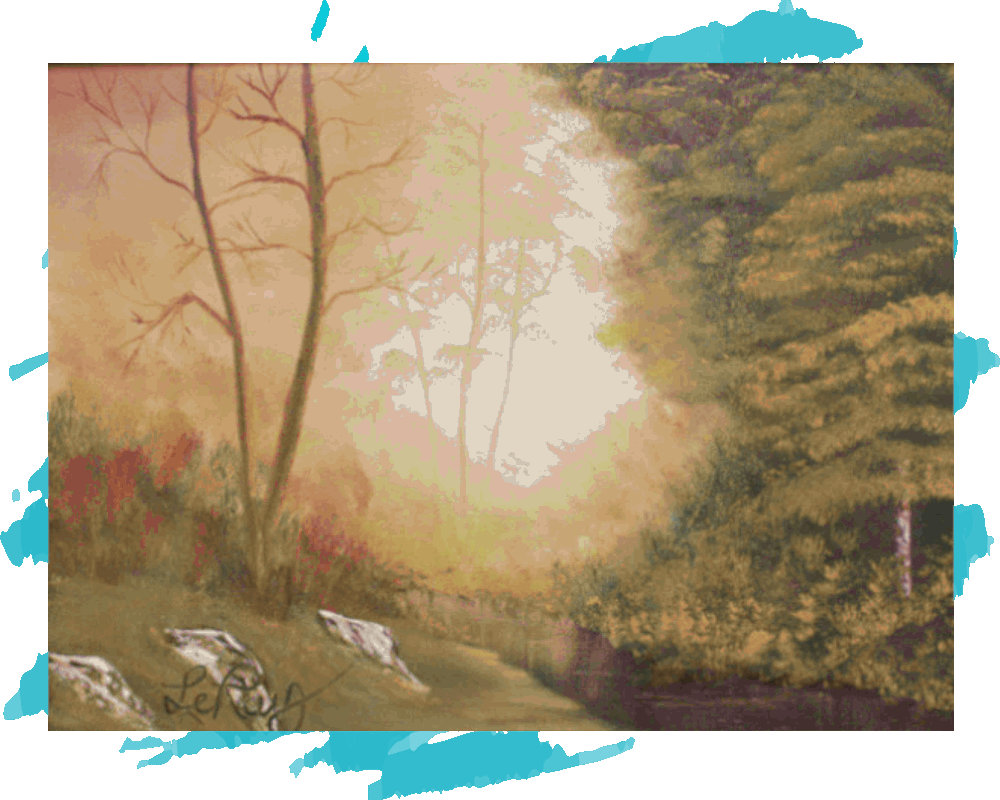 Dedicated to Guiding Aspiring Artists
Having the ability to help others see what they can do is so wonderful. I have taught people who have never painted before. Because of my class, they can now take home a beautiful painting after just three to five hours. Each time my students take my workshops and practice their own painting, I am happy that they get a new feeling of wonder for what they have accomplished
He is a great part of the painting experience here at Clearly Nevada Pro, from learning specific techniques to the attitude about forgivable mistakes. Bob reminds us to use art as an escape from everything going on in the world.
Focused on natural settings, this technique is the layering of wet paint over other wet layers. Bob Ross popularized this approach in his 1980's TV show The Joy of Painting. The technique dates to 15th Century Flemish masters and the Italians called it "alla prima," meaning "first attempt."  Bob Ross materialized the idea of incorporating mistakes into his painting and personified self-acceptance with his easygoing style.
Cultivating a More Positive Attitude
Bob Ross continues to inspire us in fostering a positive outlook in life. One of his viewers sent him a letter in 1998, asking why he always seemed happy. He said painting allows him to create a world that is as happy as he wants it.  So, for those looking for a peaceful and calm setting in your work or home space, choosing a painting with those characteristics can help you create your own "happy place."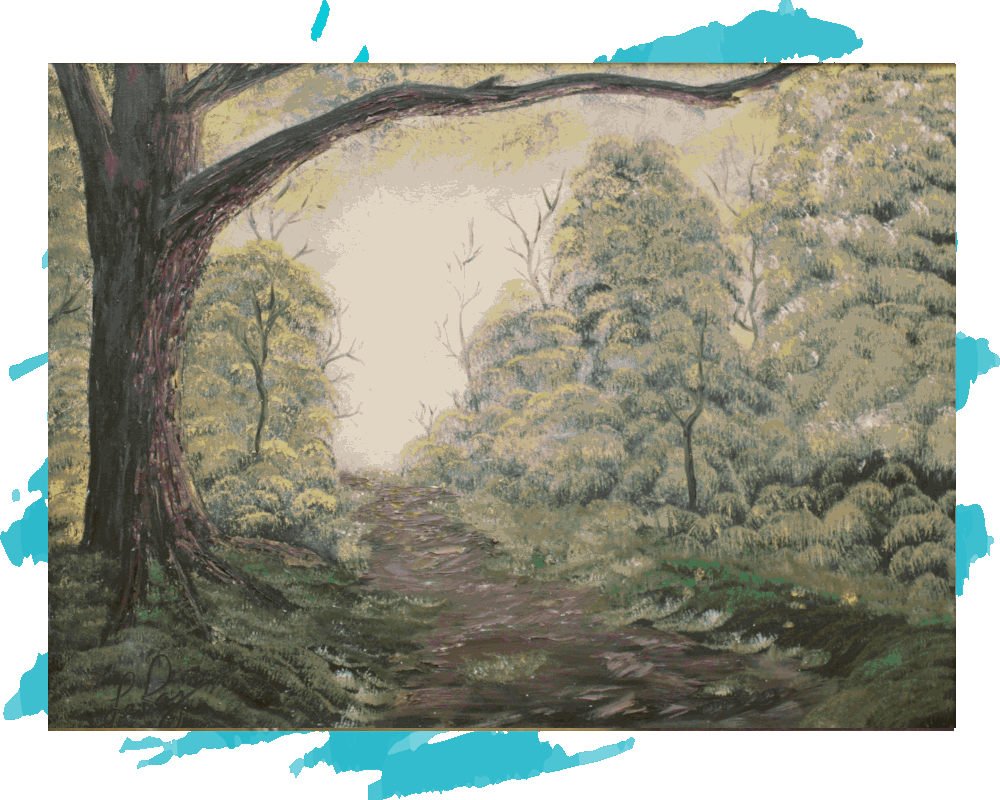 Go Where the Paint Takes You
The technique we teach at Clearly Nevada Pro is simple and fast, which makes it immediately gratifying. With this method, you can freely convert flubs into birds or change the path of a stream or the height of a mountain to suit your style. The permission to go where the paint takes you is empowering.
Painting Viewing and Sale
In addition to the art classes, paintings are available for viewing as well as purchase in our art gallery and through our website. Just select the "Gallery" tab here on our site to find a painting that will fit your decorating needs and style preference.
COVID-19 Safety Protocols
Given the current pandemic situation, we have had to sort out how to operate our business while following certain guidelines. Patsy and I decided to limit our class size to five or six people as we need to comply with social distance requirements. Classes are generally on Saturdays and are held in the studio at the gallery from 9:00 AM until 1:00 or 2:00 PM. Special event classes for small groups can be scheduled as well.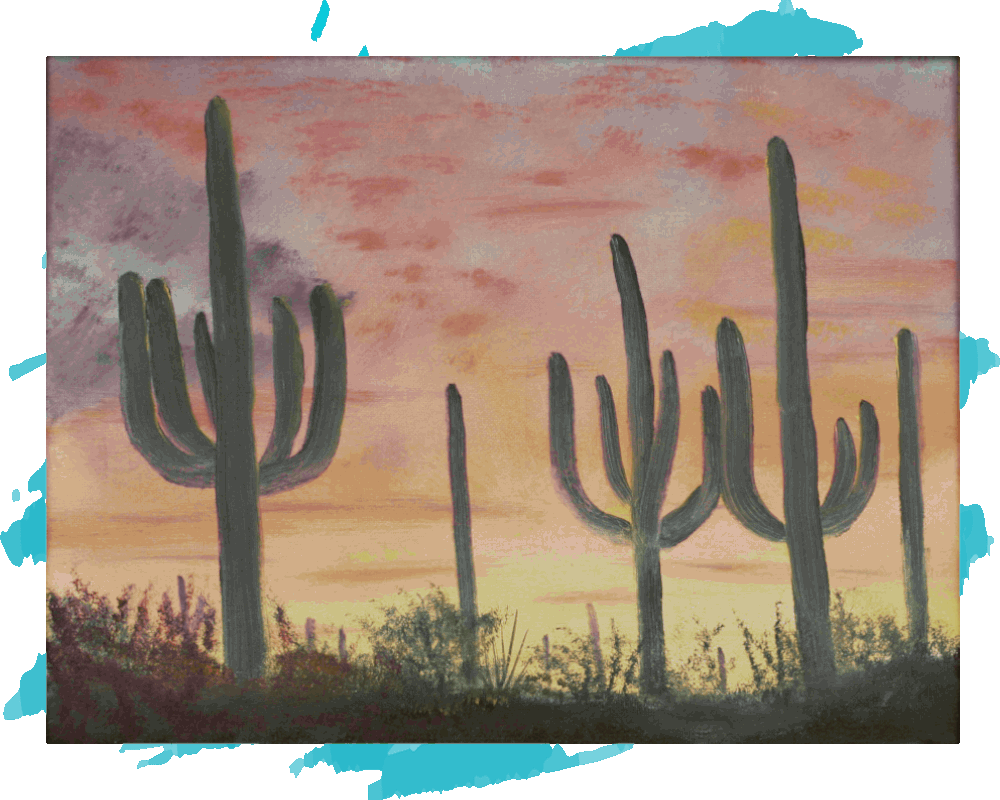 Start Making Your Masterpiece
At Clearly Nevada Pro, Patsy and I will teach you to techniques that will allow you to create beautiful art. Reach out to us today for more details.